Lady Finger Cakes (Bánh Sampa) are light and sweet sponge cakes roughly shaped like a large finger.
They are a principal ingredient in many desserts including Vietnamese Dessert Recipes such as trifles, charlottes and tiramisu.
Ingredients
- Butter: 30g
- Wheat flour: 100g
- Chicken eggs: 3
- White sugar: 70g
- Vanilla starch: ½ teaspoon
- Salt: ½ teaspoon
- Milk powder: 1 tablespoon
- A little wheat flour to sprinkle pattern
- 1 white part of chicken egg
- Champagne cake patterns
- White sugar to sprinkle on top of cakes
Process
- Add butter into small bowl, heat until it melts. Separate yolk and white parts of chicken eggs into 2 different bowls.
- Use mixer to mix white parts with ½ teaspoon salt and 40g white sugar. Testing by upside down the bowl and white part does not flow down, it is good.
- Add ½ sugar left into yolks, use mixer to mix well in 5 – 7 minutes. Then add more milk powder and use spoon to mix well.
- Filter wheat flour. Add it, melted butter; vanilla starch into mixture yolk in step 3, use spoon to mix well.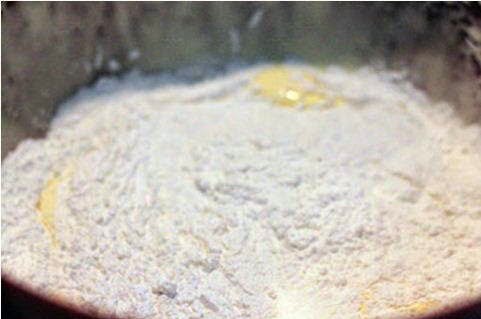 - Then, add more mixture white part in step 2, mix them gently. Here is the final step to prepare one of amazing Vietnamese Dessert Recipes.
- Add a little oil and sprinkle wheat flour on each champagne cake patterns.
- Use spoon to scoop a little mixture in step 5 into each pattern. If you do not have pattern, you can pour slowly on grilling tray added candle papers into long lines.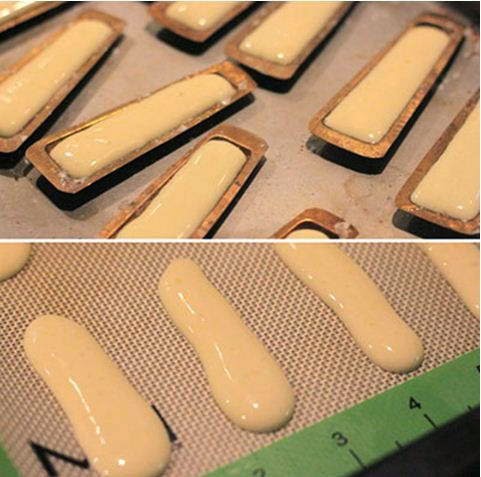 - Heat the grilling store firstly in 3 – 5 minutes at 160 degree. Then bring them to grill in 8 – 10 minutes. Wait to reduce heat and separate cakes out of patterns.
- Arrange all lady finger cakes on tray again. Use brush to spread white part of chicken egg on top and sprinkle more sugar.
- Continue grilling at 100 degree from 5 – 7 minutes. With this process, make sure the heat will lower than the first time to keep its crispy longer. You can serve these cakes and use them for making other cakes like tiramisu.