(Chè Hạt Sen với Đậu Đen) - Today, I will show you the way to cook Lotus seed and Black Bean Sweet Soup comes from many amazing Vietnamese Dessert Recipes.
One hot sweet soup with these ingredients, tapioca pearls and some sliced ginger will make you feel warmer, especially cold days.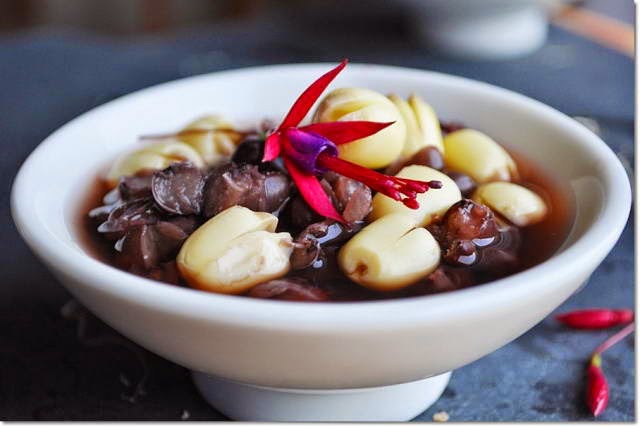 Ingredients
- Lotus seeds: 300gr
- Black bean: ½ bowl
- Dried tapioca pearl: 2 tablespoon
- Sugar (depend on your flavor)
- Salt: 1 teaspoon
- Coconut milk
- Ginger: 1 small clove.
Process
- Soak black bean into cold water added a little salt through one night.
- Add black bean into pot, pour water to cover all beans. Cook until beans become soft. Add more sugar and cook with small heat in 30 minutes.
- Clean carefully lotus seeds. Boil water and pour them into another pot. Cook with small heat until lotus seeds become soft. Turn off the heat.
- Soak tapioca pearl into cold eater about 10 minutes. Next, pour out all water.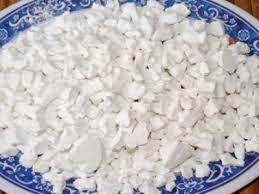 - Here is the important step to combine these ingredients for one of amazing Vietnamese Dessert Recipes. Pour black beans (in step 2) and lotus seeds (in step 3) into clean pot. Cook with small heat, season sugar to suit your flavor. Then, add more tapioca pearl into pot, cook more 2 minutes and turn off the heat.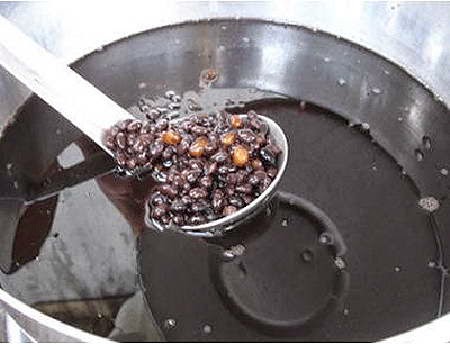 - When serving, you can add more sliced ginger on face. It can increase the flavor of this dish. I suggest you should use when it is hot.