Using Anchovy with Palm Sugar (Cá Cơm Kho Đường Thốt Nốt) with boiled rice and when it is hot will bring a spectacular flavor in your mouth.
Ingredients
- Anchovy Fish: 200gr
- 1 bar of Palm sugar (Đường Thốt Nốt) – Buy at Vietnamese Markets.
- Fish sauce, salt, pepper, vegetable oil, garlic, chili.
Process
- Cut off head of anchovy. Clean with water added a little salt, wait to dry.
- Marinate anchovy with minced garlic + pepper + salt, wait about 10 – 15 minutes.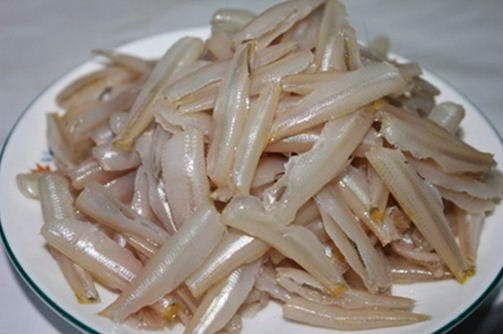 - You should use small heat when melting it. Turn off the heat immediately when its color turn brown.
- After that, add 1 tablespoon water + ½ tablespoon fish sauce into pan, cook about 5 minutes. Taste again to suit your flavor. A little salt, a little sweet are all we need.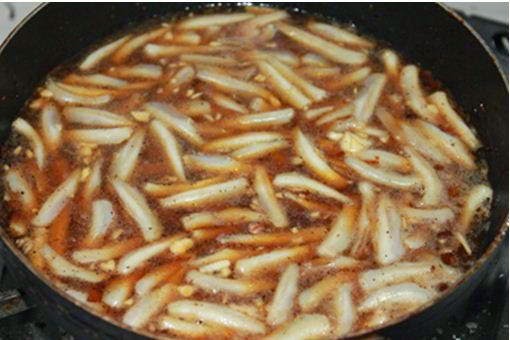 - Pour anchovy into pan, braise with small heat to absorb spices. Wait until anchovy turns red and soft. Turn off the heat. If you love spicy, you can add more sliced chili into pan.
- Put Anchovy with Palm Sugar on plate, add sliced scallion and pepper on face. Using with boiled rice and hot soup is perfect on these days.