With a little change in process, you can create one of amazing Vietnamese Fish Recipes for all members in your family. This dish is called Braised Basa Fish with Chicken Eggs (Cá Basa Kho Trứng). The sweetness from coconut is cooked with this dish with the flavor of spring onion, garlic and pepper will create a fantastic song in your mouth.
So, are you ready to discover one of amazing Vietnamese Fish Recipes with me right now? If I hear yes, welcome to follow my instruction below and let us start right now.
Ingredients
- 2 slices basa fish (250 – 300g)
- 5 chicken eggs
- Salt, sugar, coconut juice, purple onion, pepper, chili paste, chili, fish sauce
- Vegetable oil, garlic
Process
- Clean well fish with water added a little salt in 2 – 3 times, wait to dry.
- Arrange sliced fishes into clay pot or regular one with chili, vegetable oil, 1 teaspoon salt, 1 tablespoon sugar, 1 tablespoon fish sauce, a little pepper, sliced purple onion, wait in 30 minutes.
- Boil chicken eggs, peel off the cover.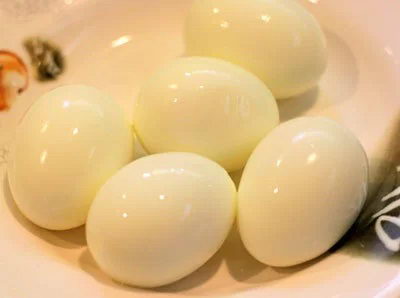 - Put the pot on cooking stove, cook with large heat in 5 – 10 minutes and add more chicken eggs in step 3 into pot. Here is also the first step to create one of stunning Vietnamese Fish Recipes from us.
- Reduce the heat to small. Cook more 10 minutes and add more coconut juice to cover all face of sliced fishes. Do not need to cover the pot when braising.
- Cook from 40 – 45 minutes to make spices absorb into all ingredients, season again to suit your flavor.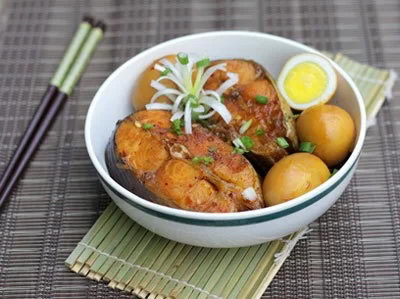 - Finally, turn off the heat, sprinkle a little sliced spring onion and pepper on face of food to increase its flavor. Serving with boiled rice and hot soup is perfect, especially in rainy days. Do you agree with me? Hope you satisfy with one of amazing Vietnamese Fish Recipes and Good Luck for your Cooking.