(Bánh Mì Phô Mai) - Cheese Bread Stick is one of amazing Vietnamese Sandwich Recipe. With this dish, you can eat with any dish you love.And, if you are a busy person, this dish can save much time for you.
Ingredients
- Wheat flour: 150g
- Milk powder: 10g
- Blooming yeast flour: 2g
- Sugar: 20g
- Salt: 3g
- 1 egg
- Water: 85g
- Spring onion flour (garlic flour)
- Salad sauce + cheese (any cheese you love).
Process
- Firstly, mix well all ingredients (not include salad sauce) and cover into nylon bag. Wait in 2 – 3 hours.
- Separate mixture flour in step 1 into many small balls.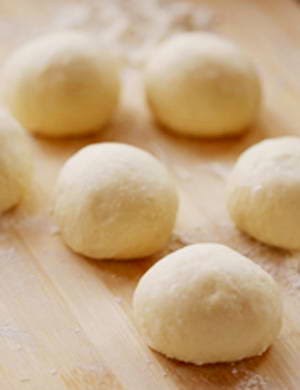 - Roll them into long sticks.
- Next, add salad sauce which added cheese with proportion 1:1 on face of flour sticks and bring to grill at 180 degree until their faces turn brown yellow.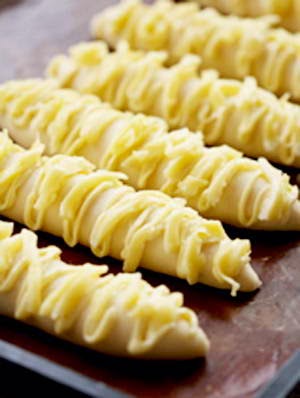 - With Cheese Bread Stick, it can become a best breakfast so far for all members in family. Eating with chili sauce or ketchup is all perfect.