(Canh thịt gà nấu nấm) - Chicken and Mushroom Soup. The combination of chicken meat, mushroom and hot broth will bring you a delicious and special taste for this winter.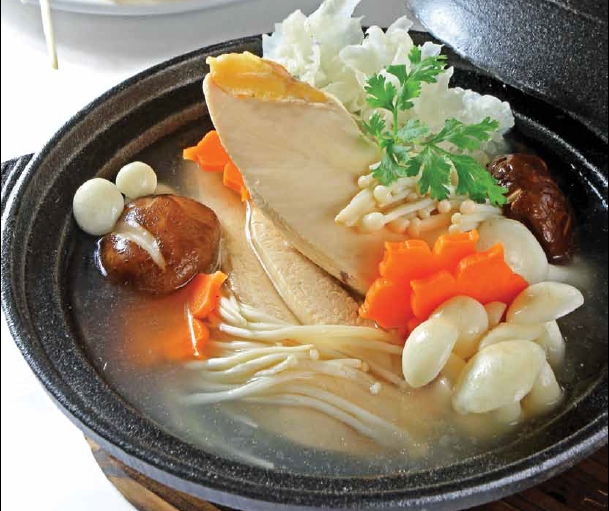 Ingredients
- Chicken (wings or body): 500 gr
- Enoki mushrooms: 100 gr
- 8 shiitake mushrooms
- Carrot: 200 gr
- 1 branch cilantro
- 1.2-1.5 liter of vegetable broth or chicken broth.
- Spices: 5 tablespoon seasoning, 2 tablespoon sugar.
Process
- Preparation
: Peeled carrots washed trimmed carrot like flowers and sliced.
- Chicken cleaned and cut into slices to taste. Shiitake mushroom cut and wash with enoki mushrooms by salt water, drain them.
- Please be carefully with this steps to make one of stunning Vietnamese Cuisine like this dish more delicious:
- Boil water, cook chicken, remove the foam to have pure broth.
- Add enoki mushrooms in a pot and cook for 2 minutes, turn off the stove.
- Decoration:
Ladle soup into bowl, decorative parsley on top.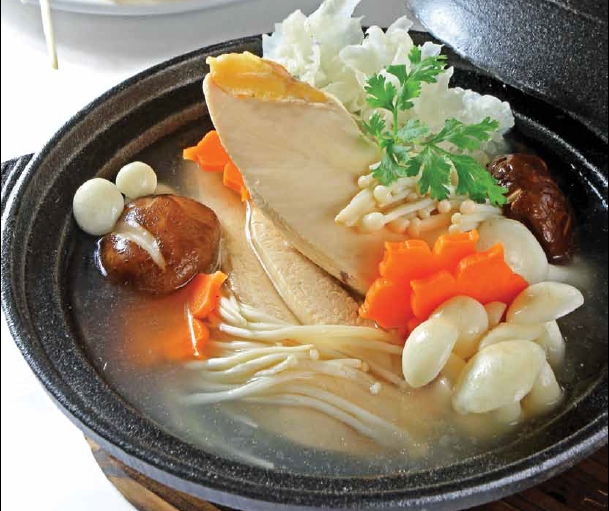 - Using Chicken and Mushroom Soup with steamed rice, rice noodles or bread.