(Nui Gà Sốt Cà Chua) - Chicken with Pasta in Tomato Sauce is one of amazing Vietnamese Dish Recipes.
Chicken with Pasta in Tomato Sauce is quite strange to many people, but its flavor is really delicious. All ingredients are really easy to find as well. Moreover, if you think your daily meals is getting boring, here is the good way to change it.
Ingredients
- Egg Pasta: 200 gr (You can buy at Vietnamese Markets)
- Chicken: 500 gr (You can buy grilled chicken to save your cooking time)
- Tomato sauce: 2 bowls
- Garlic, peeled and minced
- Butter, melted: 1 tablespoon
- Honey: 1 tablespoon
- Spices: salt, sugar, pepper, chili.
Process
- Clean chicken, wait to dry, marinate with salt + pepper + minced garlic and wait about 30 – 45 minutes. Mix butter + honey together, scrape it around chicken meat. Next, bring to grill in grilling stove at 200 degree about 45 minutes. Wait to get cold, tear into small pieces.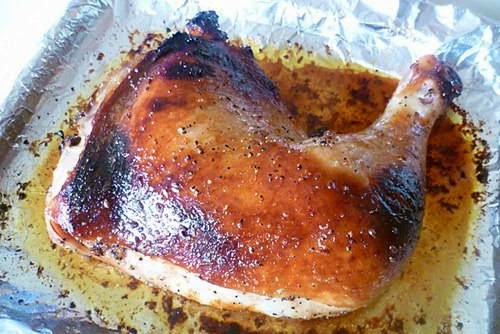 - Boil water, then add pasta into pot with 1 teaspoon salt, boil about 8 – 10 minutes (or until it is soft). Next, pour water out and wait to dry.
- Put pan on cooking stove, add 2 teaspoons oil, wait to hot and add chicken + egg pasta into pan, fry about 5 minutes. Next, add 2 bowls tomato sauce + salt, season to suit your flavor. When all spices absorb together, turn off the heat.
- Finally, Chicken with Pasta in Tomato Sauce is ready to serve. Before using, sprinkle a little pepper and sliced coriander on face. Eating when it is hot is better.