(Cánh Gà Chiên Tỏi) - Fried Chicken Wings with Garlic. Serving with soya sauce and boiled rice is my favorite.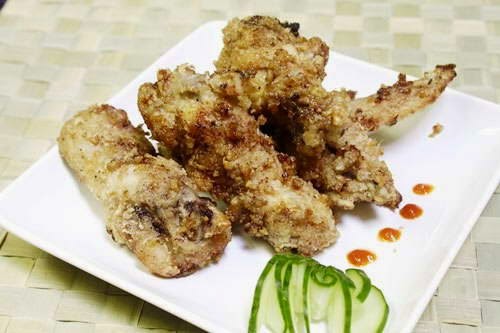 Ingredients
- 300g chicken wings
- 50g tapioca starch
- Fish sauce, salt, pepper, sugar
- Garlic
- Cucumber
Process
- Clean chicken wings in water added a little salt in 2 – 3 times. Cut in half, soak into cold water added a little salt. Next, soak in hot water about 2 – 3 minutes to reduce all dirties. Put on basket to get dry.
- Cut some lines on skin of chicken wings. Marinate with ½ teaspoon + ½ teaspoon sugar + 1 teaspoon fish sauce + a little pepper, mix well and wait in 2 – 3 hours. If you want to cook one of delicious Vietnamese Chicken Recipes, you should wait more than 3 hours.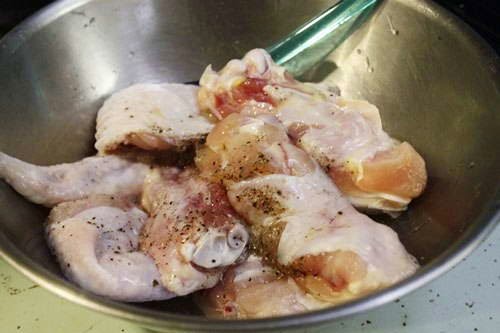 - Peel and mince well garlic. Cover around chicken wings one tapioca starch.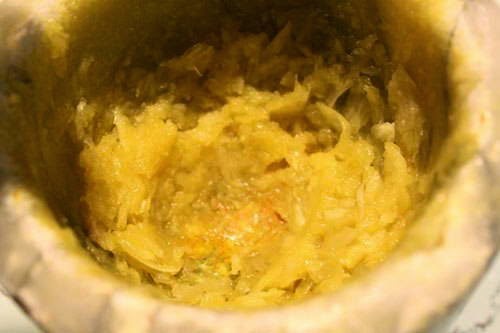 - Heat the oil (2 – 3 tablespoons), add chicken wings and fry with large heat until they turn brown yellow. Put them on plate added paper napkin to absorb all wasted oil.
- Use that pan again, heat 1 teaspoon oil, add minced garlic and fry until it is fragrant. Next, put fried chicken into pan and stir well to make sure garlic is stuck around skin.
- Finally, Fried Chicken Wings with Garlic is basically finished. Serving with chili sauce and sliced cucumber is a perfect snack.