(Rau muống xào tỏi) - Fried Ong Choy with Garlic is one of familiar Vietnamese Dish Recipes.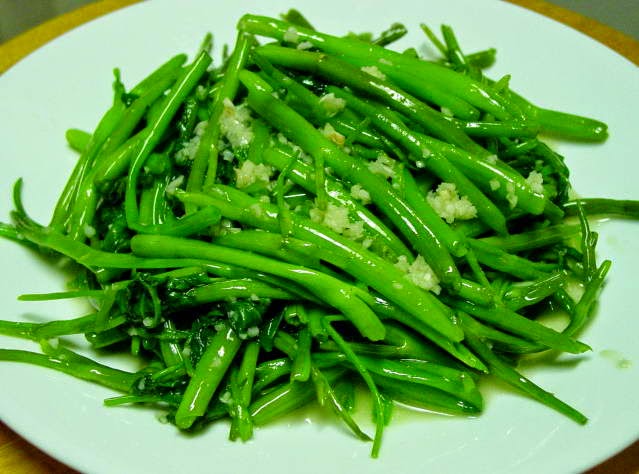 Ingredients
- Ong Choy: 1 large bunch
- Cooking oil: 3 tablespoons
- Soy sauce: 1 tablespoon
- Garlic: chopped
- Pepper, sugar, seasonings.
Process
- Ong choy cut and gets the young parts, washed, drained, and then cut the tops and stems aside.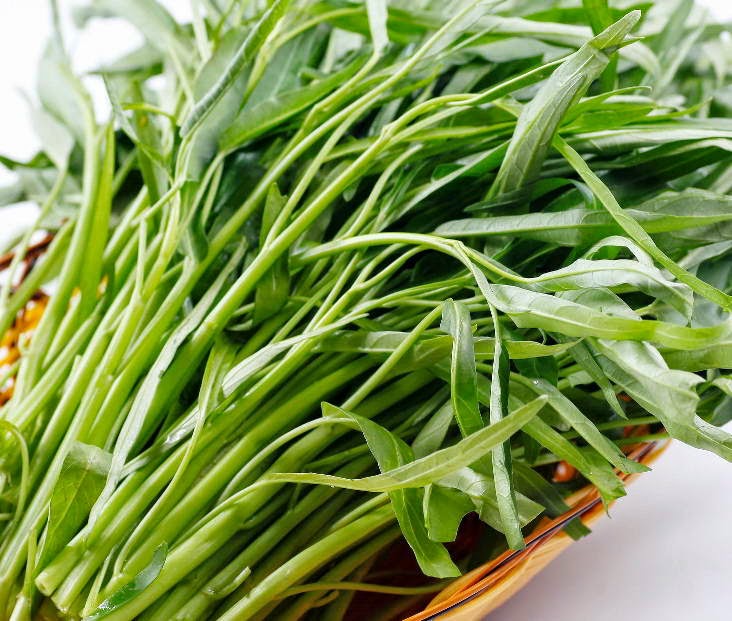 - Put pan on the stove, heat the oil. When cooking oil is hot, add garlic chopped and fry until fragrant.
- Add all Ong Choy on it and continue to fry. Stir regularly, next add a little oil on Ong Choy to look more delicious. Do not cover when frying. Follow this steps carefully will make one of stunning Vietnamese Dish Recipes like this dish more delicious.
- Season with seasonings, soy sauce, pepper to suit your taste, add some sugar, depending on taste. Continue to stir the Ong Choy about 3 - 4 minutes. Lay into plate and use hot.
- Finally, this dish is ready to serve; the beautiful color and the taste of Ong Choy will help you more satisfy when you enjoy the meal.