(Bánh Dừa Nướng) - Grilled Coconut Cake is one of my favorite Vietnamese Cuisine. It's not only easy for making, but also really eye – catching.
Ingredients
- Grinded coconut meat: 110g
- Wheat flour: 35g
- Milk powder: 15g
- Fresh milk: 20g
- 2 yolks
- Sugar: 50g
- Butter: 50g
Process
- Mix butter and sugar together and stir well.
- Next, pour 2 yolks into this mixture and stir well.
- Pour fresh milk into mixture in step 2 and continue to stir well.
- Mix 100g grinded coconut meat + milk powder + wheat flour + mixture in step 3 together. Knead well. Here is the final step to create one of delicious
Vietnamese Dessert Recipes
.
- After that, separate into small balls and roll into the left grinded coconut meat. Heat the grilling stove firstly at 180 degree in 5 minutes. Next, bring to grill in the center drawer in 15 – 20 minutes.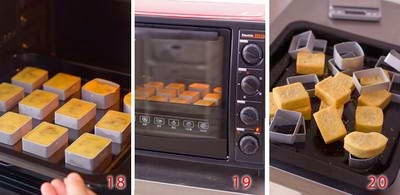 - Finally, you can serve Grilled Coconut Cake. The grinded coconut meat help to create a crispy cover but it is really soft inside. How great this cake is. Eating when it is hot is more perfect.