(Canh Miso Cà Tím) - Miso Soup with Eggplant is one of the most nutrition & good for health in many Vietnamese Cuisine.
Miso soy sauce is usually used as spice in many Japanese dishes. It helps enhancing your health, detoxify for vegetable and really good for your heart.
Ingredients
- 1 eggplant (Medium size)
- 200g of bean sprouts
- 2 spoons of miso (a type of Japanese soy sauce – you can buy it in supermarket)
- Spring onions
- 1 spoon of Katsuodashi tuna soup powder.
Process
- Wash the eggplant, cut in half, slice it and soak in cold water with some salt for 15 minutes. Then, take it out and let it dry.
- Remove the route of bean sprouts, wash it and let it dry.
- Wash spring onions and slice it.
- Mix well miso with some cold water.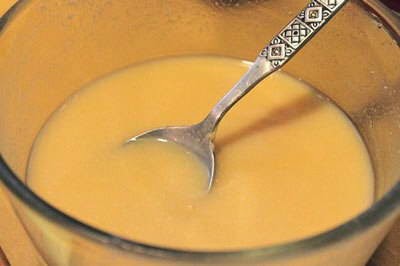 - Add into the stove 2 bowls of water, add tuna soup powder and soluble them. When the water is boiled, add the eggplant in and cook till the eggplants are well done.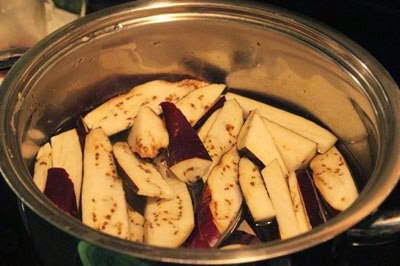 - Add the bean sprouts in and cook it.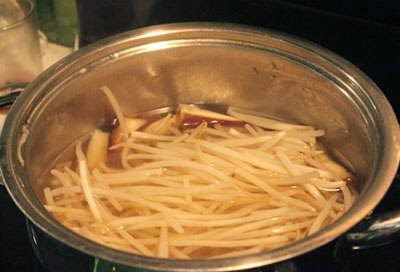 - Next, add the sliced spring onions in. Remember not to let it boil again, otherwise, the dish would be ruined and you will not be able to complete one of our stunning Cuisine.
- Miso Soup with Eggplant is extremely good for your health, especially for those whose heart diseases or high blood pressure.