(Cháo thập cẩm chay) - One hot Mixture Vegetarian Porridge comes from many stunning Vietnamese Cuisine.
The combination between lotus seeds, shiitake mushrooms, fried tofu, sticky rice and mung bean is fantastic. When you feel sick, this porridge can help you is more comfortable.
Ingredients
- 200g dried lotus seeds
- 1 carrot
- 300g shiitake mushroom
- 2 sliced fried tofu (150g)
- ¼ bowl mung bean (no cover)
- ½ bowl rice
- 1 bunch of sticky rice
- Coriander, salt, Magi's stuff, pepper, poireau onion
Process
- Peel off the cover of carrot, clean and slice into small cubes. Cut off the roots of shiitake mushrooms, wash in water added salt. Next, wash again and wait to dry.
- Fry tofu and slice into small cubes.
- Wash sticky rice + rice in 2 – 3 times and wait to dry. Next, pour into pan and roast until it turns brown yellow. Clean mung bean in water in 2 – 3 times. Soak in water about 1 – 2 hour and then wait to dry.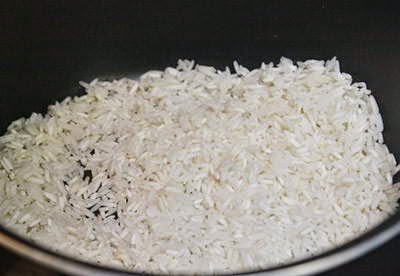 - Pour all sticky rice + rice with 1 bowl water + mung bean into pot, cook with small heat until they all are cooked.
- Cook until all sticky rice and rice are blown, turn off the heat.
- Clean well dried lotus seeds. Boil 2 bowls water; then pour all seeds into pot. Sometime, use spoon to scoop out all dirty bubbles on face of broth. Cook until these seeds are soft and turn off the heat.
- Heat 2 teaspoons oil, add sliced poireau onion and fry until it is fragrant. Next, add carrot and mushroom into pan and fry quickly in 3 minutes.
- Then, mix mixture step 5 + 6 into mixture. Cook with small heat. Sometime, use spoon to stir gently to make sure it will not be burnt in the bottom.
- Coon more 15 – 20 minutes, season again with ½ magi's vegetarian stuff. Wait to boil and taste again to suit your flavor. Turn off the heat and sprinkle more sliced poireau onion and coriander on face of dish.
- Before eating, sprinkle more pepper is my favorite. You should eat when Mixture Vegetarian Porridge is hot to maintain its specific flavor.