(Chè Đậu Xanh Bột Báng) - Mung Bean Sweet Soup with Tapioca Pearl comes from many stunning Vietnamese Cuisine for myself and family.
Ingredients
- Mung bean (no cover): 100g
- Dried small tapioca pearl: 20g
- Sugar
- 1 bunch pandan leaves
- Coconut milk: 300ml
Process
- Clean mung bean in 2 – 3 times. Then, soak into cold water about 3 – 4 hours. Clean well pandan leaves and tie into bunch.
- Soak small tapioca pearl into cold water about 30 minutes. You should not neglect when cooking in next step to create one of amazing Vietnamese Dessert Recipes.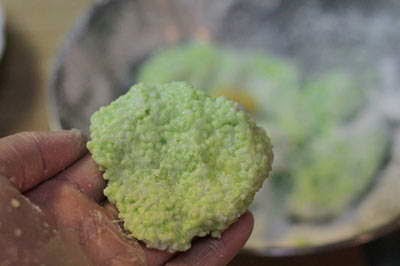 - Mix coconut milk with pandan leaves + 2 bowls water. Cook until it boils and pour slowly mung bean into pot. Cook until mung bean is soft, season with sugar to suit your flavor. Then, pour slowly tapioca pearl into pot too, cook until all these pearl are clear.
- Finally, you already finished Mung Bean Sweet Soup with Tapioca Pearl for yourself and family. Eating when it is hot or cold is all delicious.