(Xôi Nấm) - Mushroom Sticky Rice is quite strange when hearing about it, but I bet its flavor is amazing too.
You can use it like one of delicious Vietnamese Cuisine. Moreover, you can choose any mushroom you love most. And in this post, I choose straw mushroom to cook this dish.
Ingredients
- 300gr Sticky Rice
- 150gr Straw Mushroom (Nấm Rơm) – Buy at Vietnamese Markets
- Leek, slice small
- 1 Taablespoon vegetable oil
- Maggi's stuff.
Process
- Clean sticky rice in 3 times. Then, bring to boil, remember you should add a little salt into sticky rice before boiling.
- Clean straw mushroom, cut half.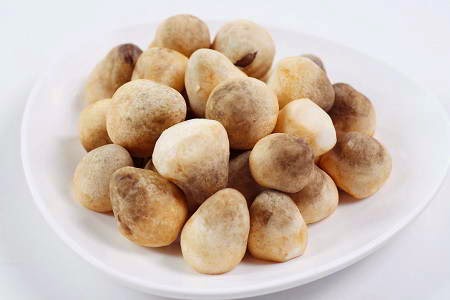 - Add oil into pan, wait to hot and add sliced leek, fry until it is fragrant and add more straw mushroom into pan. Then, season to suit your flavor. Next, continue fry until it is cooked. Turn off the heat.
- Now mix sticky rice + fried straw mushroom together. And now, your dish is ready to serve.You should use Mushroom Sticky Rice when it is hot.