(Xương heo hầm đu đủ) - Papaya soup with pig bone is the most nutrition Vietnamese Soup Recipes.
Ingredients
- Pig bone (or pork): 0,5 kg
- Green Papaya: 0,3 kg, has it peeled, cut the fruit into blocks that have the right size to eat.
- Chopped cilantro
- Salt
- Pepper
- Fish sauce
Process
- Clean the pig bones with some hot water, then put the bones into one pot, flooded them with water, add some salt and pepper.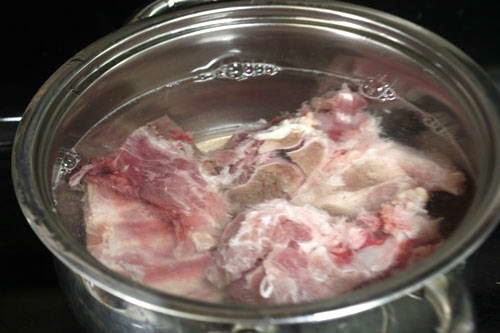 - Cover the pot, cook them till the boiling point, and then open the lid, lower the heat rate and cook them for 20 minutes with a small heat rate to get the bone broth.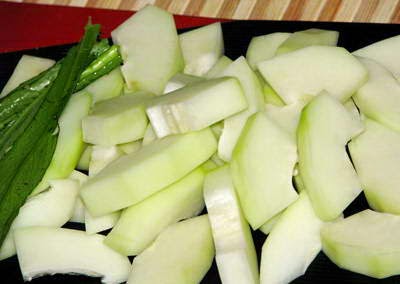 - Put all the papaya blocks into the pot; cook them another 10 minutes and then season the soup with some fish sauce. Turn off the heat, put in some chopped cilantro for decoration.
Small tips: to have a clear broth, the cook needs to take out the dirty foam that will float on the surface during the cooking.
- Ladle Papaya soup with pig bone into bowl, and serve with steamed rice and some stock dishes such as fish stock or pork stock.
There is nothing better than having a delicious papaya soup to help cooling down your body in these hot days. This delicious dish is also used for patient who need more energy from nutrition food, this dish certainly help to recover people's strength.