(Bánh Ít Nhân Dừa) - Steamed Sticky Rice Cake with Coconut Filling came from many amazing Vietnamese Cuisine is known belong to Southern Vietnamese people. With all simple ingredients are easy to find, they create a fantastic cake for our cuisine.
Wrapped in banana leaves, it will bring a different flavor which no one can make. Moreover, the filling is made from coconut meat extra with some peanut will the best gift for who you love.
Ingredients
Making cover:
- 250g sticky rice flour
- Salt, sugar, hot water
Making filling:
- 110g icing sugar
- 150ml water
- 150g coconut meat (smashed)
- ½ bowl roasted peanut
- Salt, 1 tablespoon tapioca starch
- Banana leaves, steaming pot
Process
- Making cover: Mix sticky rice flour with ½ teaspoon salt, 2 tablespoons sugar, pour slowly hot water and stir gently until this mixture becomes soft and smooth. Then, use your hands to knead in 5 minutes, cover it by nylon bag and wait for 1 hour.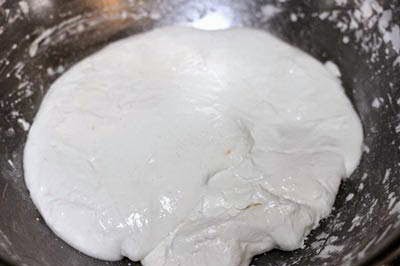 - Roast peanut and smash quickly. Mix 110g sugar with 150ml water, bring to cook.
- Cook until the sugar turns to caramel color and quickly add grinded coconut meat into pan, cook more 5 – 10 minutes, turn off the heat.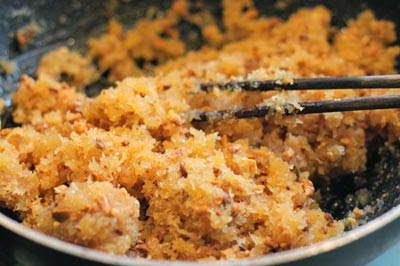 - Add more roasted peanut, tapioca starch and a little salt, mix well and wait to reduce heat. Use hands to roll into circle shapes.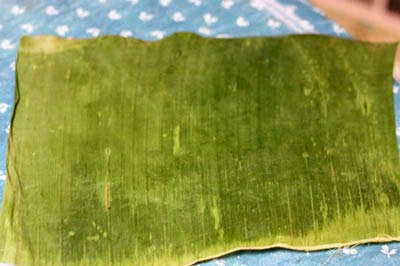 - Clean well banana leaves, wait to get dry. Cut into rectangle shape (25 x 15cm)
- Create banana leaves into funnel shapes.
- Cut the flour into equal pieces, press gently, add coconut filling on the center, roll and cover well.
- Put one by one ball in each banana leaf, fold the edges carefully. Continue until you finish all balls.
- Bring to steam in 20 – 25 minutes.
- Finally, you already finished Steamed Sticky Rice Cake with Coconut Filling. The flavor from banana leaves is absorbed into flour will create an interesting flavor which you ever tasted before.