(Xôi Lá Cẩm) - Steamed Sticky Rice with Cẩm Leaves is the traditional ingredient in my country. The color of this leaves is really beautiful color – purple.
You can add more grinded mung bean on face when eating. With this step, it can increase the true flavor of Cẩm Leaves.
Ingredients
- Cẩm leaves: 1 bunch
- Sticky rice: 500gr
- Coconut milk; 4 teaspoons
- Roasted peanut: 50gr
- Roasted sesame: 50gr
- Salt, sugar, and steaming stove.
Process
- Clean carefully Cẩm leaves.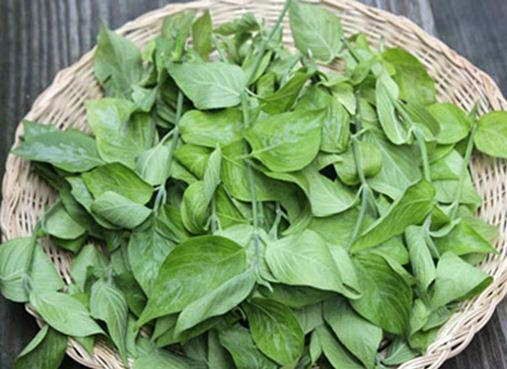 - Add into small pot, pour more water to cover the face of leaves. Cook to boil.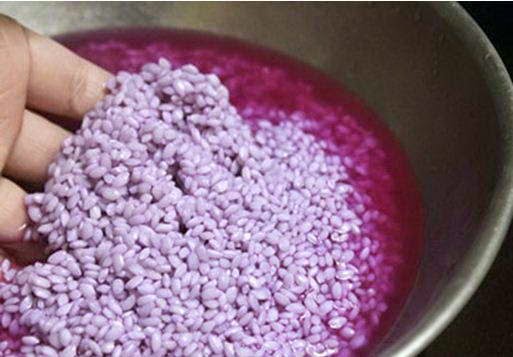 - Water will turn slowly to purple color. Filter to get water and pour away leaves. Clean carefully sticky rice with water in 2 – 3 times. Next, pour Cẩm water into sticky rice and wait through 1 night.
- Next day, bring sticky rice to steam in 20 minutes. Next, use wood chopsticks to stir well and add a little sugar into sticky rice. Then, continue to steam until it is soft and cooked.
- Smash well roasted peanut and sesame. Mix with a little salt and sugar.
- When serving Steamed Sticky Rice with Cẩm Leaves, scoop 1 – 2 spoons on plate; sprinkle a little mixture in step 5 on face.