(Đậu Cô Ve Xào Lòng Gà) - Stir fried French Beans with Chicken Organs comes from many stunning Vietnamese Cuisine.
The combination between chicken organs and French beans will bring a stunning flavor which you cannot forget.
Ingredients
- 300g French beans
- 250 – 300g chicken organs
- 1 onion
- Minced garlic, soy sauce, pepper, sugar, Maggie Seasoning Powder
Process
- Clean well chicken organs with water added a little vinegar and salt in 2 – 3 times. Next, wash again with fresh water. Wait to dry and marinate with soy sauce, sugar, Maggie Seasoning Powder and minced garlic in 1 – 2 hours. Clean well French beans, cut in short pieces, soak quickly in hot water 3 – 5 minutes and then wash immediately in cold water. Peel onion and slice fiber.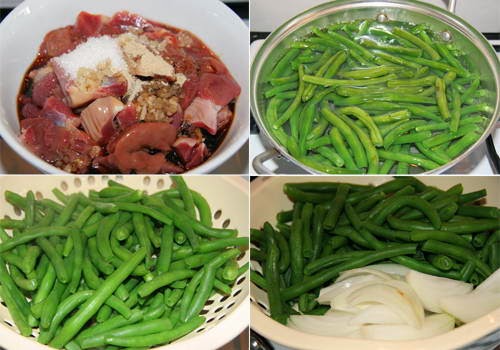 - Heat the oil (3 – 4 teaspoons oil), add minced garlic and fry until it is fragrant. Then, add chicken organs and fry in 5 – 7 minutes.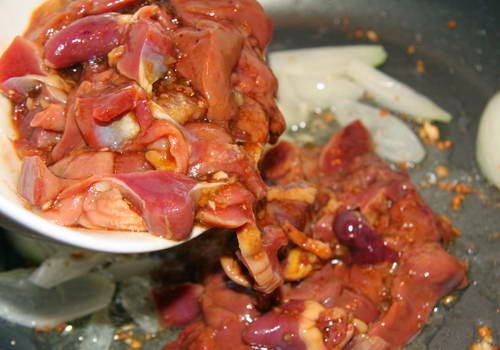 - Continue adding more French beans and season again to suit your flavor. Depend your family flavor; you can mix to suit with them to create one of stunning Vietnamese Chicken Recipes.
- Finally, pour on plate, present with a little coriander, pepper and chilies on top. Serve Stir fried French Beans with Chicken Organs with steamed rice and hot soup.