(Gà nấu măng) - Vietnamese Bamboo Shoots and Chicken Noodle Soup is very popular in Vietnam because it quite easy to cook and very delicious.
Ingredients
- Lean chicken: 500g
- Dry vermicelli: 300g
- Dried bamboo shoot: 100g
- Spices: salt, pepper, wedge nuts and laksa leaves.
Process
- Soak the dried bamboo shoot into water until it become soft. Then, wash the bamboo shoot again. Boil the bamboo shoot in short time.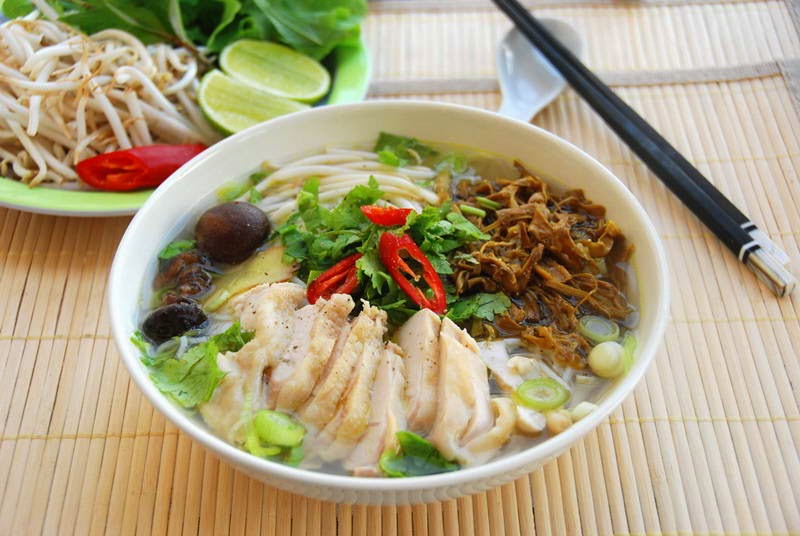 - Thinly slice the bamboo shoot. Then, marinate the bamboo shoot with salt, pepper and wedge nuts.
- Wash the chicken. Then, boil the chicken with a little salt. When the chicken cooked, bring it out. Tear the chicken become small part.
- Dry the bamboo shoot until cooked. Then, wash the vermicelli and boil it until cooked.
- Boil the broth from boiling chicken. Add the bamboo shoot, salt, pepper and wedge nuts into the broth.
- Added the vermicelli into bowl, organize chicken and laksa leaves on the top. Lastly, add the broth into the bowl.