(Súp cua) - Crab Soup is totally delicious, the flavor was so great. The combination of crab meat, chicken bones broth and eggs make this dish have a wonderful taste, if you eat it once, you will want to eat twice, third and more.
Ingredient
- Crab meat: 100g
- Chicken bones: 1 kg
- Flour: 50g
- Egg: 1
- Quail eggs hard boiled
- Salt, some sugar, sesame oil (if you like) pepper, cilantro, a piece of lee.
Process
- Wash chicken bones, dip them in boiling water, and rinse thoroughly with cold water.
-Cook for about 3 liters of boiling water, drop chicken bones on pot and simmer, add a piece leek to cook. Cook small fire until about 1.5 liters of water. Take out chicken bones, skim foam to have pure broth.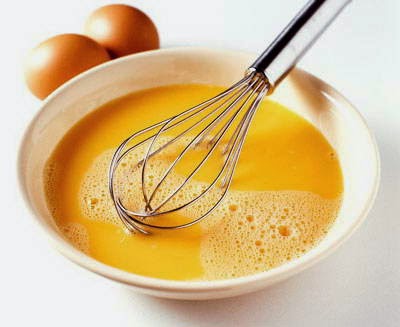 - Dissolve flour.
- When the water is boiling, reduce the fire in small, and add the flour slowly, stirring the broth until it has a little analogy. Add eggs and stir quickly to become yarns. Add crab meat, 20 quail eggs hard boiled and seasoning MSG, salt, pepper, sugar to suit your taste.
- Serve hot, sprinkled with cilantro and pepper (if you like, you can add little sesame oil).
- Vietnamese usually use this amazing dish in party or celebrate special days like birthday and wedding.
However Crab soup also is sold on vendors with the cheap price, so it's easy to find the place selling it. On the other, a dish is cooked by yourself is certainly more delicious than others cooking.