(Cơm chiên cá mặn)-
Fried Rice with Salty Fish
is one of popular dish in Vietnam.
For buying Ingredients for
Vietnamese Dish recipes
, you can go to Vietnam markets to buy for sure. Moreover, they can help you if you do not really know what exactly ingredients for recipes.
Ingredients
- Dried salty king fish (Mackerel): 200gr
- Chicken meat: 200gr
- Rice: 2 bowls
- ½ cabbage
- Olive oil (corn oil); 4 tblsp
- Pepper: 1 tsp
- Minced garlic:100gr
- Chicken powder (Bot Ga): 2 tblsp
- 1 carrot and 100gr french beans (Dau Co Ve) (Optional).
- Cilantro.
Process
- Clean dried salty king fish (Mackerel), then soak in hot water through 1 night or at least 4 hours before cooking.
- After dried salty king fish (Mackerel) becomes soft, tear it to long and small pieces. And wait to get cold in basket.
- Clean chicken meat, slice to small pieces, then marinate with 1 tblsp chicken powder, pepper and minced garlic.
- Clean cabbage, then slice to long and small pieces.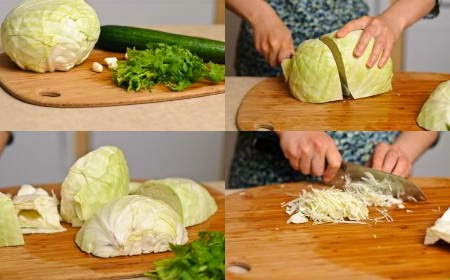 - Clean rice, then add 1 tblsp chicken powder + pepper + olive oil into pot. And cook it.
* My Tips: If you love vegetable like me, you can add carrot and french beans into rice when cooking it. Before add into rice, slice them into small pieces for easy eating.
- Use high heat, add olive oil and minced garlic into pan, fry until its color turns yellow, then quickly add dried fried king fish, chicken meat into pan. Fry about 10 minutes, then add boiled rice into pan. After 5 minutes, finally add more sliced cabbage, mix them with medium heat.
- Add some cilantro on the face of dish to make more colorful and increase the flavor.