(Gà rô ti) - Vietnamese Roasted Chicken is rather simple for cooking. You can use it with hot rice bowl or dumpling is still amazing.
Ingredients
- Chicken Meat: 1kg
- Purple onion: 4 bulb
- Coconut Juice (Optional)
- Soy sauce, sugar, chili powder, salt, pepper.
Process
- Clean Chicken meat carefully. Most Vietnamese Chicken recipes use walking chickens (It means chickens nourish in gardens, no hen-coops.). It can bring an amazing meat for dishes. After that, use your knife and nick some lines on the surfaces of chicken meat. Next, embalm with a little salt, pepper in 20 – 30 minutes.
- Sliced purple onion. Heat the oil, put sliced purple onion into pan. Then, add chicken meat and fry until it's cooked.
- Add more 1 teaspoon chili powder, sugar and soy sauce into pan, taste to suit with your flavor. Do not use too much soy sauce; it can change the color of meat. Instead of using more soy sauce, you can use salt.
- Then, you add a little water, pour it into pan till water touches the surface of chicken meat. (In my secret Vietnamese chicken recipes, I usually use coconut juice instead of water).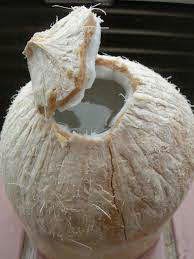 - Sometime, use chopsticks to change the faces of chicken meat. Cooking until all water (coconut juice) embalms into meat, turn off the heat.
- You can serve Vietnamese Roasted Chicken with vegetable. Using with rice, sandwich or dumpling is still delicious.