(Thạch Dưa Hấu) - Watermelon Jelly comes from many amazing Vietnamese Dessert Recipes. The natural sweetness from watermelon makes you do not need using sugar for this jelly.
Ingredients
- 1 watermelon (medium size)
- Jelly flour: 15g
- Longan fruit (do not have seeds)
Process
- Cut watermelon in half, slice small. Do not use the cover and seeds, grind well. Filter to get smooth water from watermelon.
- You will have 600ml watermelon water after finished. Add more jelly flour into this mixture and use spoon to stir well. Wait in 30 minutes.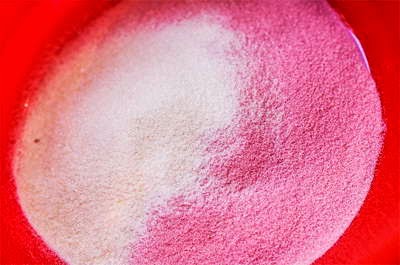 - Pour mixture into pot, put on cooking stove and cook with small heat until jelly flour is melted all.
- Arrange longan fruit into patterns. You can choose another fruit if you want. Slowly scoop one by one spoon and pour into each pattern. Wait to reduce heat and put on fridge (vegetable drawer).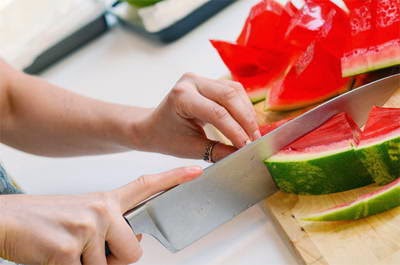 - When serving, you should use knife to separate the edge around pattern, pour on plate and you can enjoy Watermelon Jelly.